Legendary Post
Sunday 3rd March 2013
Rhinefield or Ornamental Drive or Rhododendron Drive. (Locally known)
At the time of bloom this length of road is probably one of the most beautiful parts in the whole of the New Forest.  I have been along this road many times by car and by foot, and I cannot praise it's beauty enough. It just has to be seen to be believed.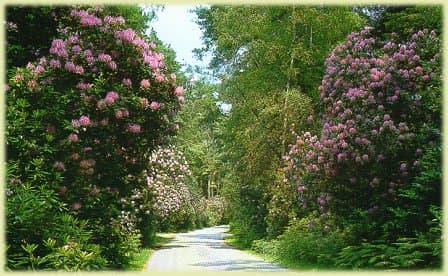 Rhinefield! It's an unusual name that is thought to derive from the Old English for 'the open land where rye was grown'.
Rhinefield House, built in 1877 on the site of an even older New Forest lodge, the Rhinefield Ornamental Drive and the nearby Blackwater Arboretum are all on Rhinefield Road – the road leading from Brockenhurst towards the A35 Lyndhurst-Christchurch road.
Back in the years of 1972 -74 Rhinefield House, the hotel, was owned by a man called Oliver Cutts, and it use…
View original post 364 more words