Friday 7th April 2017
First Book One of Three.
When I first read the Golden Compass(Northern Lights) I realised that there were two other follow on books, so had to get them and promptly read them. I thoroughly enjoyed them, they were like a cheesy biscuit, 'moreish'. I enjoyed the style of writing and the imagination of the writer. I would recommend these books to everyone regardless of your personal genre. But must say, these books are classed as children's fantasy but I would say older child, Harry Potter age.
I also watched the film, trailer above for those of you that haven't, and I would go as far to say that it was very good and a great comparison to the book. Again I would suggest watching it if you haven't already. If you do decide to do both – read and watch, then may I say ….Enjoy.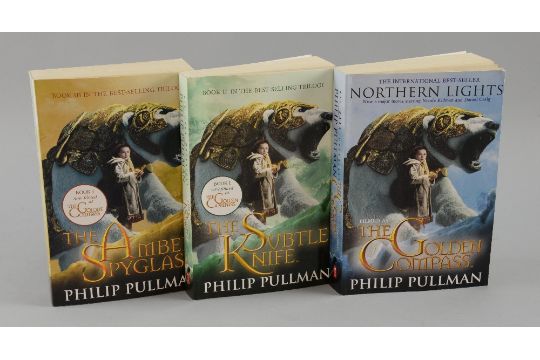 Gerry A/C April 2017